Crumple up those paper pantograph patterns and set yourself free with PantoVision T2, the industries only digitized pantograph guidance system for longarm quilters!
Enjoy quilting pantographs from the front of your machine with ABM International's innovative patented design.
Create your own pantograph patterns with limitless sizes and variations using the many available tools, such as:
Transform
Resize, rotate, nudge, and find your pattern center.
Group
Group, attach, link or ungroup patterns.
Reposition
Easily line up patterns when advancing your quilt
Edge to Edge
Effortlessly create edge-to-edge quilts with the variety of patterns included with PantoVision T2.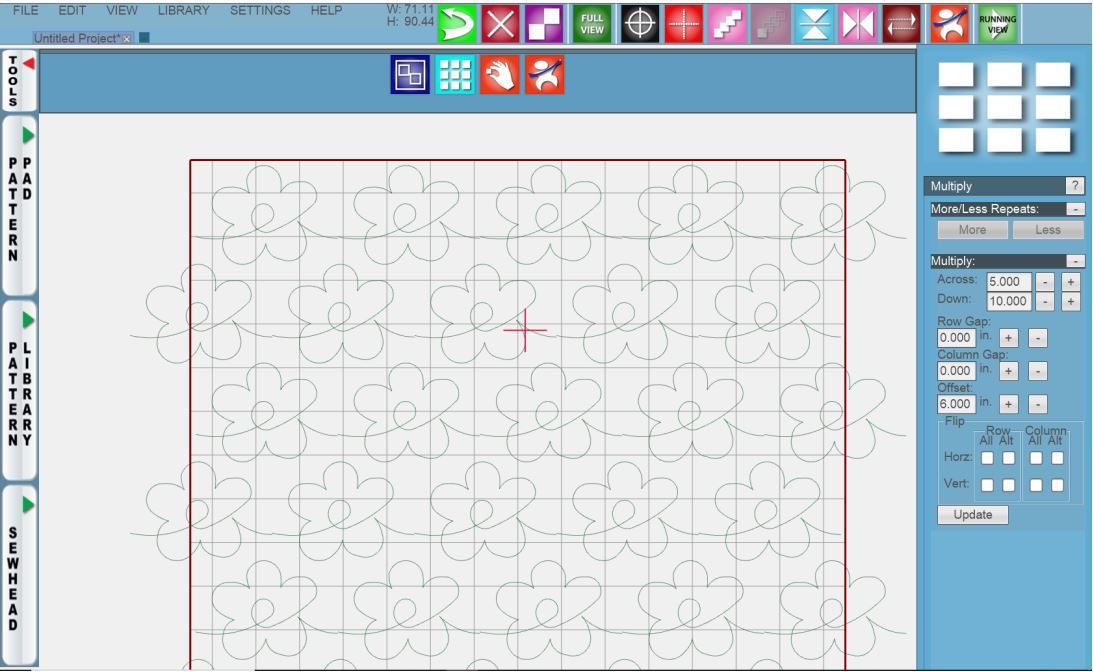 Running View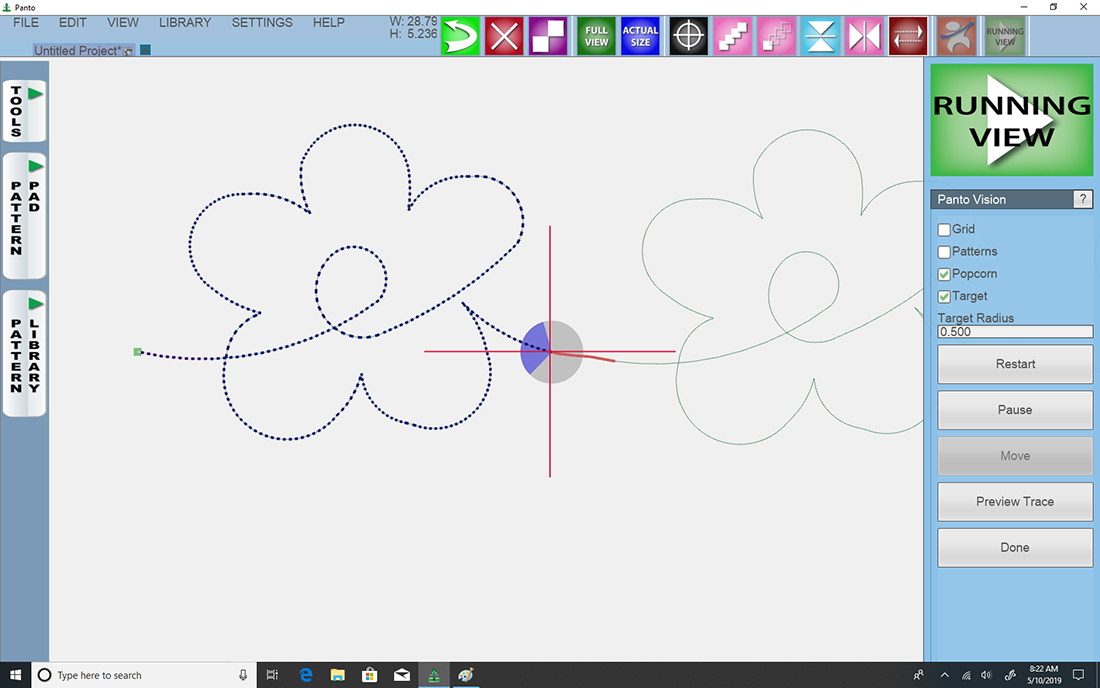 Follow the pantograph pattern by moving your sew head to trace the onscreen pattern. Running view includes options such as:
Live popcorn trail to show the path already traveled.
Target tracer that allows you to easily see the direction of the path.
Disable or enable your view port grid.
Preview the path of the selected pattern with Preview Trace.
When resuming a pattern or restarting a pattern, easily move the tracer with just a few clicks
The first and only green pantograph system, allowing you to easily import and store hundreds of digital patterns.
Categorize patterns by tags for stress free searching.
Upload any .dxf file format pattern, or INNOVA's proprietary .pat file format.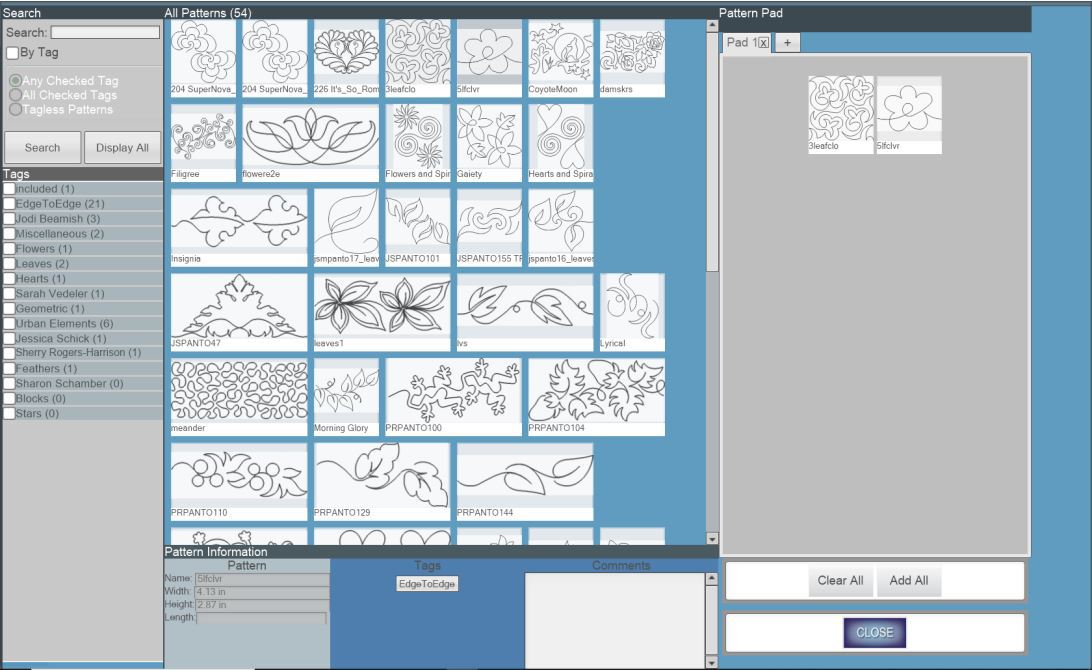 Click here to watch a video demonstration on PantoVision!